Free Shipping on all U.S. orders over $75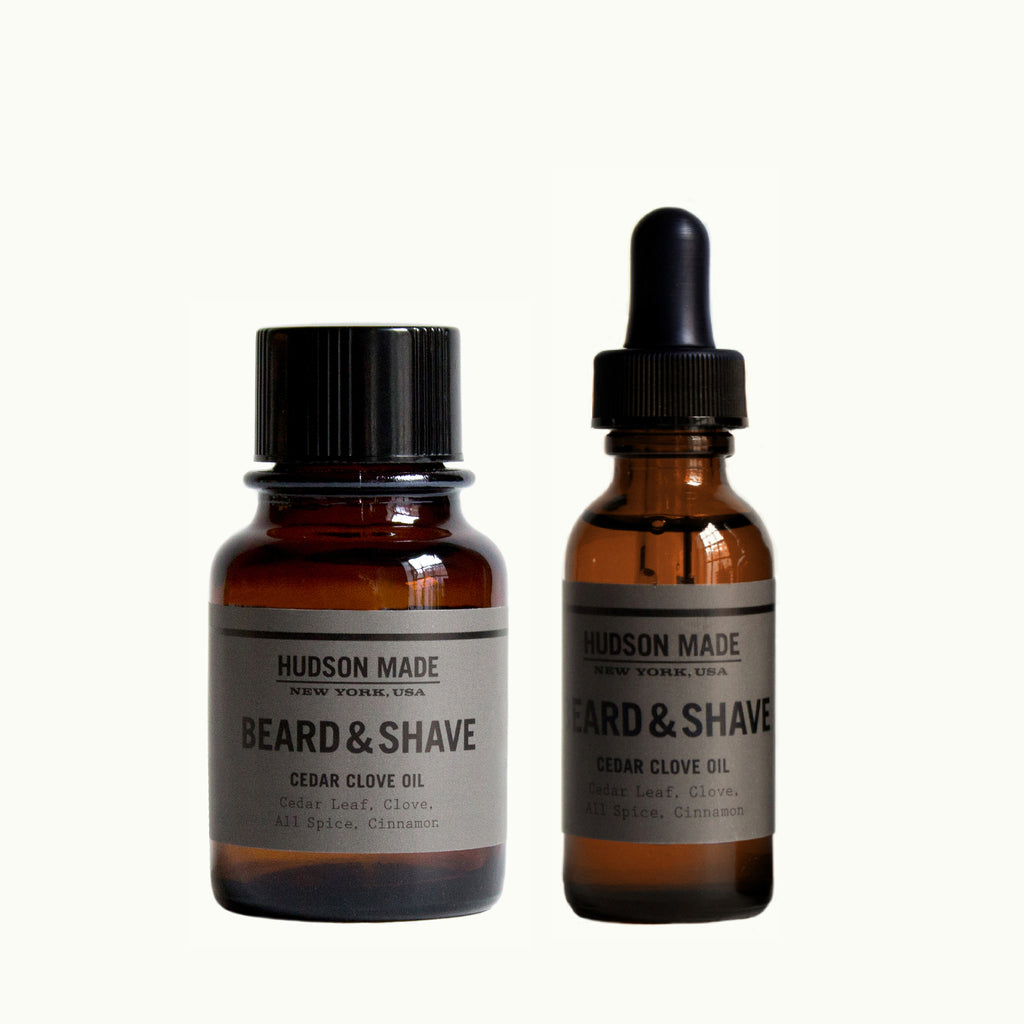 Cedar Clove Beard & Shave Oil
$28.00
Cedar Leaf, Cinnamon, Allspice, Clove.
Used for Shaving or as a Beard Oil.
• Neutralizes Skin Irritation
• Formulated for Signs of Aging
• Helps with Blood Circulation
• Helps Detoxify Pollutants
• Soothes the Mind
Soothe your skin and your mind with this grounding blend of earthy spices. Cedar activates blood circulation and detoxifies the skin while clove neutralizes skin irritants. Allspice is a natural relaxant and cinnamon is a well-known anti-aging solution. Use independently as a beard moisturizer or pre-shaving to give your skin an extra layer of protection.
1 oz bottle with pump or 2 oz pour refill. 
Ingredients:
Castor Oil*, Avocado Oil*, Kukui Oil*, Grapeseed Oil*, Sunflower Seed Oil* Vitamin E*, Natural Fragrance.
*Organic
Xmas gift to som
It's. Gift for my son. He uses this product
Liquid error (templates/product line 250): Error in tag 'section' - 'sezzle-widget' is not a valid section type